John Oliver's Last Week Tonight opened up yet another can of worms for us to devour, seasoned with a perfect blend of reality and humor so as to not result in complete nausea and bitterness.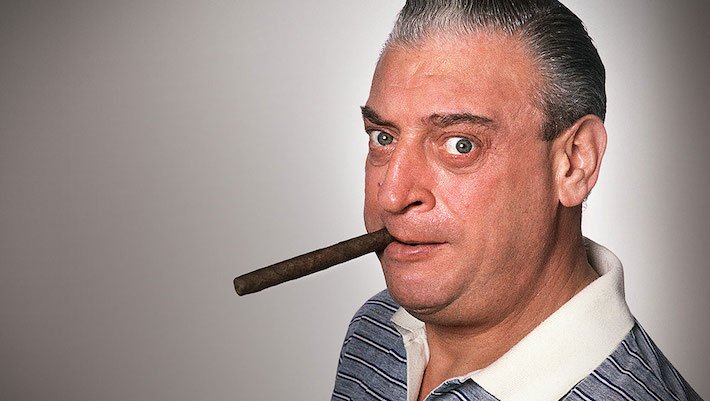 The segment of last Sunday night's show (aired August 7th on HBO) honed in on a topic that's not news: journalism, investigative journalism, and the newspaper industry that spreads their work to the masses, "Is in deep trouble."
(This article was originally posted on my LinkedIn profile – August 11, 2016)
Oliver began citing the Oscar-winning film, "Spotlight," as an example of newspapers finally receiving the recognition and respect they deserve while calling newspaper journalists "heroes."
He then pointed out how many online sources where many people now get their news are just "repackaging the work of newspapers," and how numerous television news broadcasts rely heavily on newspapers to deliver the stories that anchor personalities read off the teleprompter, showing a myriad of "according to" clips, one after another, from CBS This Morning, CNN, and MSNBC, to Meet the Press, Bloomberg, and Al Jazeera.
While newspapers are seeing a huge decline in their operational capital (due to a significant drop in advertising revenue) needed to keep the doors open and journalists employed, major network news channels are still thriving. "It's pretty obvious, without newspapers around to cite, T.V. news would just be Wolf Blitzer endlessly batting a ball of yarn around."
So what are some publishing entities doing? Trying to integrate 'optimization' and other marketing tactics to "harness the power of our journalism." When Oliver spoke of Tronc, formally known as Tribune Publishing, running bits of the employee explainer video (he's not the only one who's poked fun at it) that mentions how they'll use "content optimization" to put copy through "funnel" so more people read the news, he couldn't help exclaim, "What the fuck did she just say?!" As marketers, we got it, but it still caused eye-rolling and winces. So you're going to 'optimize' the Syrian fighting between government and opposition forces? #Facepalm.
Content Marketing, Meet Journalism. Editorial, Meet KPIs.
The lack of respect for journalism and the print news industry as a whole is happening at the same time that the marketing industry is going through a massive change. Over the years, more and more brands are becoming publishers. Companies are looking at content marketing to pull them out of the black hole of investment in banner ads and disruptive marketing campaigns that fail to deliver any value (and just piss off their target audience).
Check out Marketing Insider Group lists 99 content marketing hubs, including L'Oreal's Makeup.com, American Express OPEN Forum, and Adobe's CMO.com.
According to Contently, the logic behind why Cisco is hiring over 200 content marketers is, for the last few years the technology giant has invested heavily in content development and strategy, and it's paid off. One piece by Cisco analyst Mark Leary has been shared tens of thousands of times, and analysis via BuzzSumo shows that Cisco's content overall has share numbers in the millions.
So yeah, engagement is way up there, meaning, their readers find value in the niche content Cisco is delivering and take the time to let their own network know about it. Word of mouth marketing…heard of it?
Katrina Neal, Cisco's head of content for its service provider segment in the UK, told Contently that the company has now positioned itself to further capitalize on their gains by scaling up their content operation in a big way.
"It comes down to this moment where it's quite literally all on the table," Neal told Contently. "Karen [Walker] is the first CMO at Cisco who quite literally talks to the board of directors about the strategic direction and how marketing is going to become the heart of the organization. As buyers' journeys become more digital, marketing is becoming more integral."
Cisco's biggest challenge now? "Finding someone with strong editorial chops and a comfort with marketing goals is crucial."
Because Cisco has had a hard time finding the "sweet spot" applicant that has journalistic chops — being able to write well and tell a story in a way that engages the reader – AND has experience with and understanding of content marketing, they've had to hire an outside agency as a temporary fix.
Are You JUST a Copywriter, or a Content Marketer?
Even though they're going through talent challenges, Cisco is way ahead of the game by a) having a proven track record of their content strategy b) having a budget to up their content marketing game and make it even more central to their operation.
Many companies are not in the same boat. At all.
Robert Rose is the Chief Strategy Advisor for the Content Marketing Institute (CMI), the leading source for all things content marketing. Rose also co-hosts the weekly podcast with Joe Pulizzi, "PnR With This Old Marketing," and is featured in the CMI documentary, "The Story of Content."
In the film Rose shares an example of the challenges companies face, "Content Marketing is everyone's job and no one's job." With no real content strategy, many companies put the cart before the horse, starting only with a content type, be it a blog, social media strategy, or email newsletter, and no real understanding of "Why?" content marketing would be of benefit. They then assign this new marketing project to someone who already has a full-time job, and doesn't have the time nor the knowledge of what a 
simple content strategy
really is.
So what happens? That person is begging, "borrowing, and stealing from people within the company to write content." When that doesn't get anywhere, "He goes out and gets it from a freelancer, who writes, not very differentiated content. They publish that. It doesn't do very well. It's just freelancer commoditized content. Therefore, convincing the company that it doesn't have a very interesting story to tell. Therefore, making the case that content marketing doesn't work."
As a freelancer, when I heard Rose say this, I felt the Rodney Dangerfield effect. Hey wait, the LAST thing I want to provide my clients is crappy, me-too copy. What's the point in that?
When I took a step back, I can see why he said this. Copywriting is only part of the content marketing equation, as a blog or email newsletter is only a form of content (the What) within a content strategy.
Freelance copywriters who only do what they're told, meaning, only take content direction from a client that doesn't know what they're doing (no offense), are setting themselves up to be a commoditized service that doesn't deliver anything of value. If you don't know enough to guide your customer through the process so there are real, beneficial results, you should get out of the business, 'cause you're bringing us all down, man.
Why people (even marketers) think of content marketers as "writers" only: "campaign brain." @BrennerMichael @Robert_Rose #cmworld

— Shelly Lucas (@pisarose) August 10, 2016
To see the value index drop in the area of copywriting, just take a look at the jobs site Upwork. Today there were over 600 posts for "Expert" level freelance copywriters, and one after another is paying less than minimum wage, as in $20 for a 1000 word article that is free of "fluff or filler," that involves research and citing, has the SEO magic touch, and of course, tells a good story and is grammatically correct. One post from a hiring company even threatened to 'fine' a writer who exceeded the allotted $100 budget. Um, okay…good luck with that.
Bottom line: If you've been a freelance copywriter for a while but recently needed to Google 'what is content marketing' after a client meeting, you may find yourself working at McDonalds or Starbucks soon. You'll make more money and actually have some benefits.
So here it is, CMI's definition of content marketing, which honestly, should lead many, many industry articles on the topic, since so many still get it wrong:
Content marketing is a strategic marketing approach focused on creating and distributing valuable, relevant, and consistent content to attract and retain a clearly-defined audience — and, ultimately, to drive profitable customer action.
If you consider yourself to be a great marketing copywriter, respect your marketing profession, and respect your client or employer: get this understanding of what content marketing really is engrained in your brain. Learn it. Know it. Love it. Otherwise, you should get used to hearing, "I'd like to order a Grande coconut milk latte, iced."
And your customer may just be a former newspaper journalist that's found a new career in content marketing.