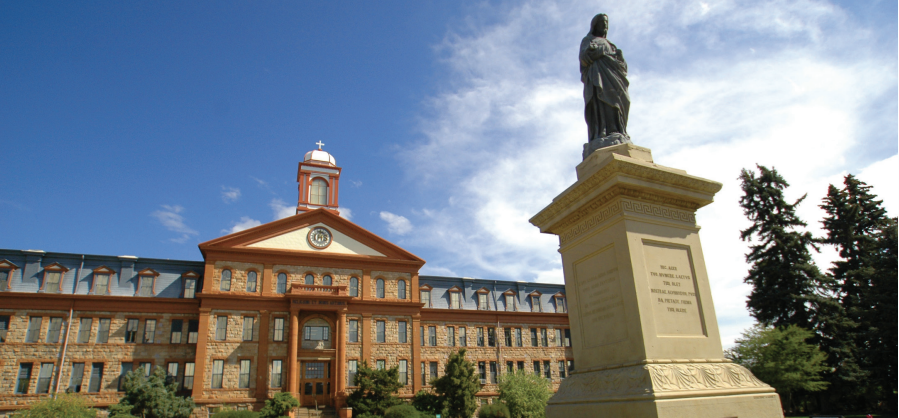 Regis University's College for Professional Studies was centered on providing adults with an education path that fit their adult life, one filled with family and a career. Because of its success in adult education, CPS generated the highest levels of admissions revenue for the non-profit university. But the marketing team wanted to capitalize even more on that success.
Web Content Strategy | Copywriting | SEO
My working relationship with the CPS marketing team began during their top-to-bottom website redesign project. It was a massive undertaking, with over 400 pages needing to be rewritten or created from scratch. The management of the content delivery plan in partnership with the team played an essential role in keeping it all straight and on schedule.
Keyword research  and an SEO Audit was at the center of the content strategy to determine the web copy and messaging model needed to preserve and enhance pre-design traffic metrics, and then align the model with the overall CPS brand. This also attributed to creating the SEO metadata for each section, each page.
Audience research also played a part in creating clean, to-the-point copy that spoke directly to the prospective adult student. Answering the critical questions about course schedules, tuition, credit transfers, accreditation, and student aid. Weaving in CTAs and the ability to easily reach out to an admissions team member to help them move from prospect to student.
---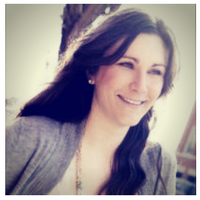 Kim achieved all of this [work for us] with an approach that is genuine, collaborative, and communicative as well as a very infectious laugh! No matter where my career takes me, Kim will always be a colleague I consult with for best practices in digital marketing.
Mindae Kadous Russell, Former Associate Director, Marketing, Regis University
---
Social Media Strategy | Management | Programmatic Advertising
It was exciting and highly rewarding to establish the Regis CPS' first social media presence, growing their audience an average of 650%, and extending their lead generation reach by over 32% through programmatic advertising campaigns on Facebook, LinkedIn, and Twitter. Managing monthly budgets, onboarding all creative and campaigns, along with continual ad monitoring and campaign optimization achieved fantastic results.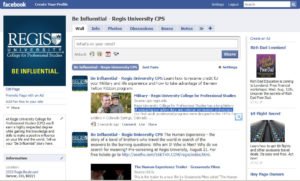 "Her expertise added incredible value and ROI to the CPS 'Be Influential' campaign," explained Mindae Kadous Russell, the former Regis Associate Director, Integrated Marketing & Communications, "Creating and executing a social media strategy (the first one of its kind at the University) with follow through on the development of best practices and methodologies. This initiative helped to position us to meet the desired goals of fostering brand awareness; improved customer service and engagement; and lead generation."
Tracking performance and reporting results was center to the role, as was ensuring ROI was on track with expectations and goals, monthly reports were generated and presented to university management, and the staff were trained on social media practices and methodologies. This was made possible by researching and adopting the necessary social listening tools and marketing automation platforms.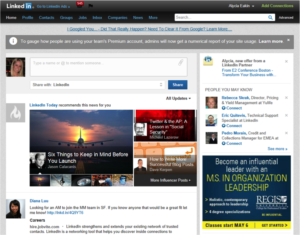 "To track and collect data on the results of these campaigns, Kim took the lead on vendor evaluation of inbound marketing vendors, ultimately choosing HubSpot, which has become the department's partner in digital campaign strategies and successes,"  Mindae explained.
Content Marketing | Branding
Next, I led the university's entry into content marketing by creating the CPS Adult Student blog, creating a strategy that honed in on the challenges of balancing the pursuit of a college education with work and family. Posts featured career potential data and business trends, career guides complemented graduate and student stories, and voices from faculty provided insights into degree programs. Blog CTAs were tied into social media campaigns, inbound marketing campaigns and corresponding landing pages to promote information session events and recruiting efforts.
When CPS marketing decided video promotion would be part of the 'Be Influential' branding campaign, I jumped at the chance to lead the project. Securing the video production team through my personal network and negotiating the price and terms to stay within a strict budget, I went about researching CPS alumni who have taken their education in a positive direction to influence their careers, their community, and their own lives. Individuals that strongly represented Be Influential.
Interviewing each candidate and crafting their stories, I teamed with the videographers and the marketing staff to strategize on each shoot, scouting locations and obtaining all the necessary permissions while coordinating with the department's photographer. On-site direction of each filming was followed by spending a lot of time in the editing room and on post-production with the video production staff, all the way through to each final and finished product.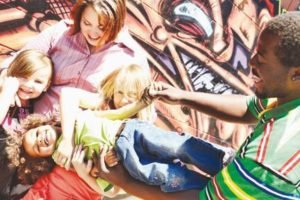 "My Non-Profit had the honor of meeting Ms. Owens in 2009. Since that time she has assisted us with various projects regarding Social Media and Marketing. Ms. Owens brings a wonderful combination of expertise and creative innovation to everything she has done with us," Heidi Grove, a featured Be Influential Regis University CPS graduate, and the founder of the youth advocacy non-profit, The Youth Connection.
Partnering with the CPS marketing team during those five years opened up opportunities to contribute my copywriting and marketing skills to numerous email drip campaigns and print marketing pieces. I became a team member that managed and successfully facilitated the CRM integration between Microsoft Dynamics and HubSpot. I also represented Regis University at the Denver Metro Chamber of Commerce, presenting the benefits of and methodologies behind content marketing that enabled the success of the CPS Adult Student blog.
"Perhaps most importantly, Kim achieved all of this with an approach that is genuine, collaborative, and communicative as well as a very infectious laugh!" Mindae graciously said. "No matter where my career takes me, Kim will always be a colleague I consult with for best practices in digital marketing."
Read the Brightpearl Customer Story
Contact me to chat about your digital marketing needs.