Denver Startup Week is upon us, and in line with the increased emphasis on content creation by every market sector – even Starbucks' first-ever original series "Upstanders" – there are a number of sessions to get you tuned into where content is headed.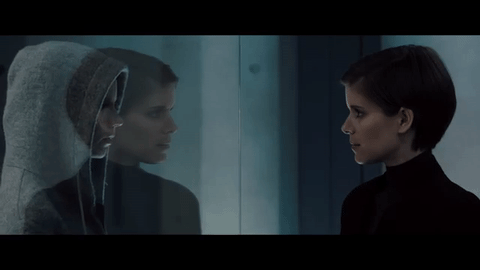 Cage Match! Man vs. Machine in Content Marketing
Tuesday 9/13
2:00pm — 3:30pm
AI made content creation history last month when IBM Watson was used to make a movie trailer for the very first time. The subject matter of the sci-fi film, "Morgan," matched the methodology of its trailer, as scientists tinkered with synthetic humanoid creation.
AI expert, Jim Gunderson PhD, goes head to head with Scott Yates, CEO of Blog Mutt Gunderson, on the potential of technology, like the CAIT app they co-developed, to mimic human brain processes, and content creation with the human touch. This debate will be moderated by Denver Post sports reporter, Robin Carlin.
Guerilla Style: Hacks for Making Low-Cost Video Content
Tuesday 9/13
4:00pm — 6:00pm
If you're tight on funds and resources and looking at the DIY side of content creation, this bootcamp is for you.
Led by award-winning filmmakers, directors, producers, marketers, you'll learn video-making hacks from the pros, tips on equipment, and the process of planning to ensure your content is a hit.
Presenters: Windy Borman, director and producer ("The Eyes of Thailand," narrated by Ashley Judd, and "The Big Picture: Rethinking Dyslexia," that premiered at Sundance and on HBO); Victoria Garcia, founder of video marketing agency, Colorado Proud Productions; Diego Rodriguez, filmmaker and actor (National Geographic, Discovery Channel, BMW, Pepsi); Craig Spinks, video producer and founder of Quadrid Productions.
Hosted by Women in Film and Media Colorado and General Assembly.
The Future of Reality: How AR and VR is Disrupting Entire Industries
Wednesday 9/14
8:00am — 9:30am
AR and VR is making its way into every industry, and not just in media (New York Times) and entertainment (PlayStation VR). This session will look to the immediate and distant future of this technology that is on track to permeate every facet of our lives.
What Everyone Ought To Know About Streaming
Wednesday 9/14
12:00pm — 1:30pm
This introduction session will cover the growth in streaming's importance, the mechanics and workflows, alone with audience scaling and business drivers.
DISH Presents HBO's 'Silicon Valley' in Denver: The Intersection of TV and Tech Startups
Wednesday 9/14
4:00pm — 6:30pm
California comes to Denver with the appearance of Suzanne Cryer, producer of HBO's Silicon Valley, and the Emmy-award winning show's writer, Adam Countee, as they discuss the connection between the reality of the tech world and how its idiosyncrasies are comedically translated for the screen. Stick around for the hosted bar, courtesy of HBO.
4pm: Doors open and open bar hosted by HBO
5-6pm: "Silicon Valley" panel
6-6:30pm: Hosted bar following panel
The Future of Media
Friday 9/16
12:00pm — 1:00pm
"Sports and Live Events properties are creating more content than ever. The ease with which anybody can shoot, edit, and post video, in combination with the explosion of social media applications has had a significant impact on traditional broadcast and nobody is immune."
This excerpt of a post by Wazee Digital, a content management, delivery and monetization service, mirrors the insights in my Connected Sports Series, especially when it stated, "ESPN has lost 13 million subscribers in 5 years (Nielsen). After years of inflated media rights deals for sports properties, the bubble has burst."
Moderated by Wazee CEO, Harris Morris, this session will delve into the ways consumers are consuming content and how legacy content providers are playing catch up, or not. Panelists include Rob Drawnstott, SVP and CIO, DISH; Jeffrey Binder, CEO, Layer3TV; and Jodi Robinson, SVP, Experience Development, Charter Communications.
Register and set up your schedule at: https://www.denverstartupweek.org.