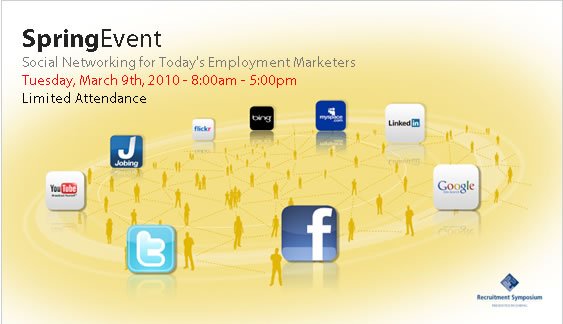 Social networks have had an influence on all areas of business, and for both job seekers and recruiters alike, it has been changing the way people are hired and even retained in their jobs.
LinkedIn has been known as the defacto standard for employers and recruiters to get to know the applicant beyond the resume, to see what relationships he or she has, their education and experience, even what books they're currently reading.
Twitter has tore into the online job boards territory that has been dominated by Monster, CareerBuilder, and others, posting tweets of new jobs from its employer client base, thus connecting them to job seekers. According to the FastCompany article, "TweetMyJobs operates 8,520 targeted job channels based on location and skill set–if you're looking for a sales job in Boston, there's a specific channel for that."
In a nutshell, employers can get as nitty-gritty as they would with an online job board.
So it's only logical that those job boards are moving into the social networking space to stay competitive and continue to provide contemporary business services to their clients. [Read more…]